Regular price
Sale price
$118.00
Unit price
per
Sale
Sold out
Men are realising that they need to start looking after their skin and put some moisture back in. Statistically men age far quicker than women as they tend not to moisturise like women do, and spend more time on average exposed to the elements. They end up looking older then their years and pretty rugged and dry by their 50's and 60's simply through neglect. 
At last men are starting to get the message! This is a great selection, including a 30ml Beard/Face Oil, a face scrub to use once or trice a week to get rid of all the dry skin off their face that causes ingrown hairs and shaving rashes, as well as a daily face cream. All products are natural and full of the benefits of 100% pure essential oils. The smell is amazing and there will be no need to use any chemical aftershave.

Included in the Trio pack  -  60ml Face Cream, 60ml Face Scrub and 30ml Face/Beard oil (of your choice). Beard oil is also suitable as a facial oil for men without a beard.
or full Range of Face cream 60ml, Face Scrub 60ml and one of each of the 30ml Beard Oils.

(please select what option face & beard oil that you would like in your pack from drop down menu)
View full details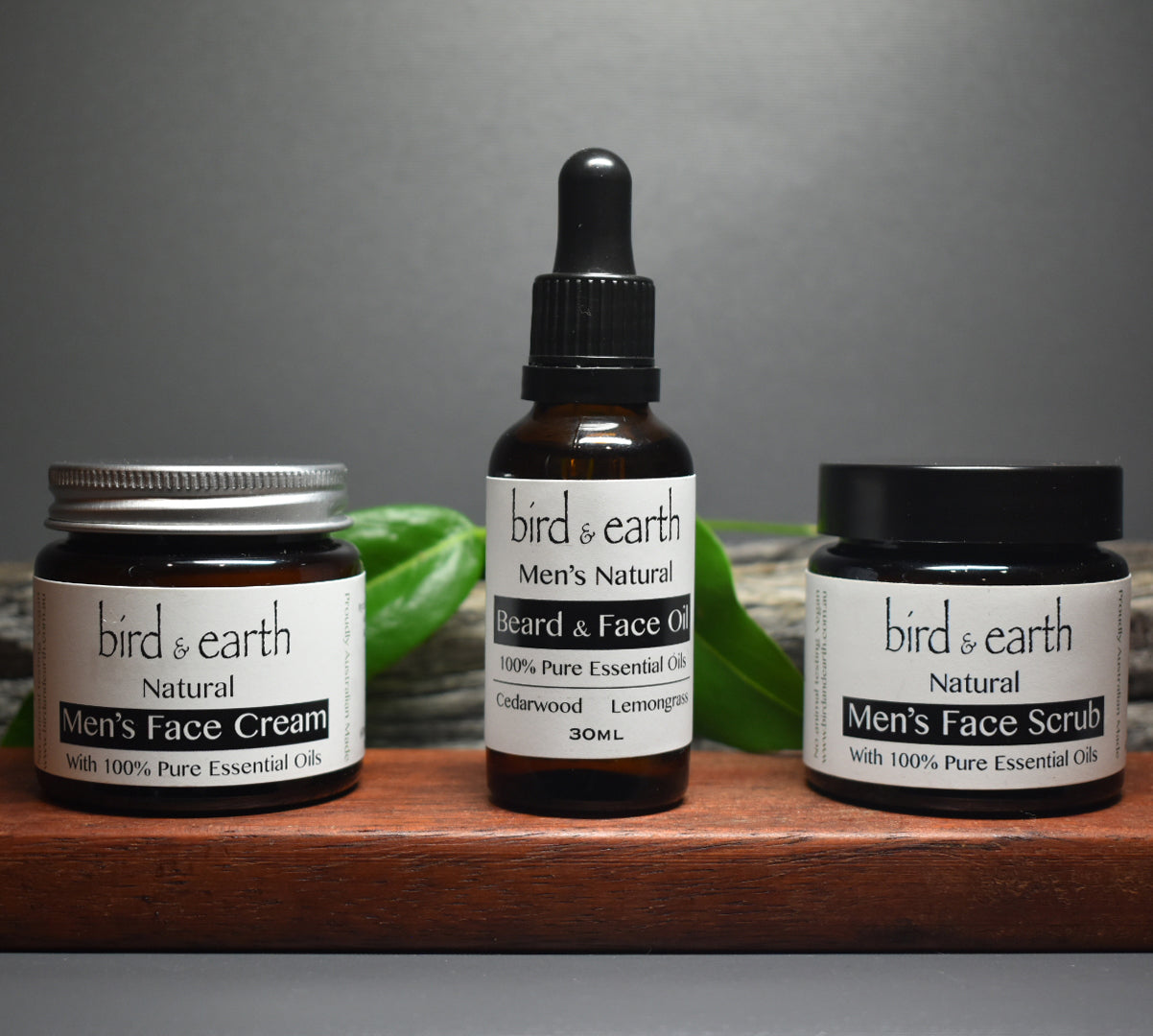 Our Promise
We are dedicated and committed to providing our customers with the highest integrity of service,
supplying natural, affordable skincare. We are environmentally friendly.