Regular price
Sale price
$24.00
Unit price
per
Sale
Sold out
Men's Facial Scrub cleanser is a bonus for your skin care and grooming. It has a natural clay base ground with walnut shell, along with a blend of essential oils including Petitgrain, Clary Sage, Cedarwood and Tea Tree. Designed to remove dead skin from your face, dislodge dirt deep down in the pores and prevent blackheads, and it is also suitable for various skin types. Face scrubs control the build-up of sebum, a naturally occurring oil on the skin that clogs pores and causes blemishes. Recommended using once or twice a week. 
The best time to use an exfoliator is before a shave. It cleans your skin prior to shaving and removes the dead skin cells that tend to clog up your razor, improving razor glide as well as preventing nasty ingrown hairs. 
Easy to apply to a damp face or in the shower. Put a small amount on your fingertip and give your face a good scrub using a circular motion. Pay attention to around the nose, under your eyes, and the shaving area, and then rinse off.
Exfoliating your skin, especially as you age, will give your skin a fresh new look. Pat your skin dry and apply facial cream or oil for a fresh smooth look.
Your skin care and grooming will be enhanced with the use of one of the top exfoliators for men! Prepare to treat your skin type to the benefits of this cleansing face scrub.
View full details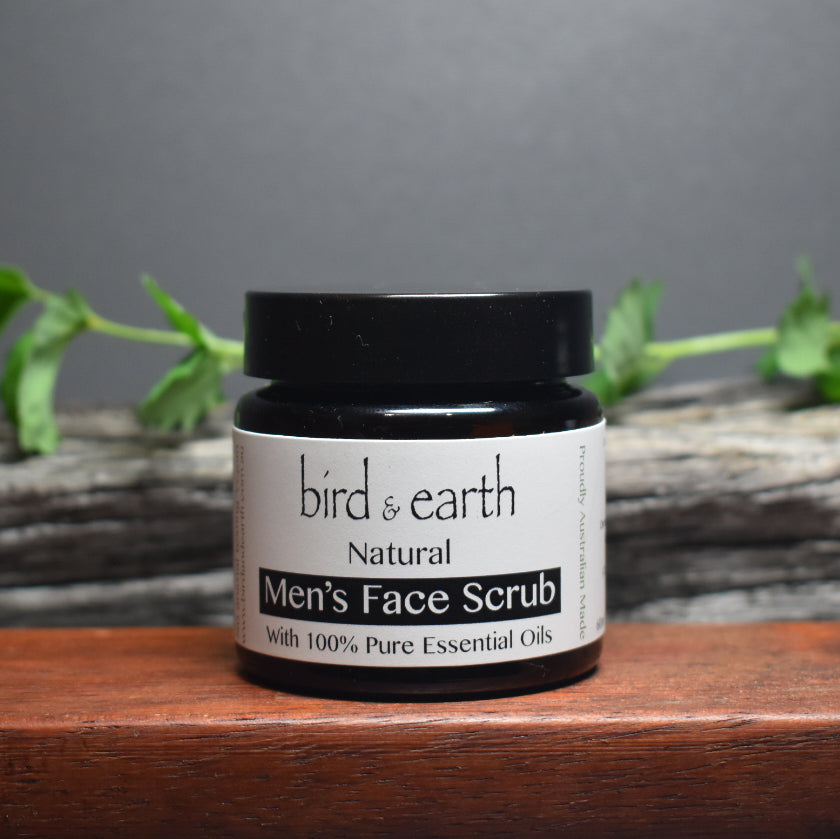 Our Promise
We are dedicated and committed to providing our customers with the highest integrity of service,
supplying natural, affordable skincare. We are environmentally friendly.